As the list of available cannabis products continues to expand, people are getting confused about some of them, specifically oils made from cannabidiol (CBD), which is a cannabinoid or a chemical compound in the cannabis plant, and those from hemp.
Both CBD and hemp oils are on the rise because of their benefits. They also share the similarity of having low amounts of psychoactive substances usually found in another cannabinoid called tetrahydrocannabinol (THC).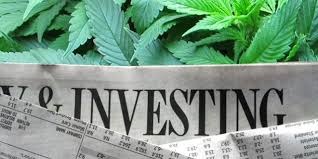 However, they serve different purposes for consumers, so it would be best to sort out these differences in order for people to get the clarifications and facts straight before making a mistake in buying and using them.
Uses and benefits
Hemp oil can be used in cooking as it contains high amounts of nutrients such as Vitamin B1, Vitamin B2, Vitamin E, polyunsaturated fats, magnesium and potassium. It can also moisturize the skin following a soothing shower, as well as become an ingredient in making shampoos, soaps and lotions.
Paint manufacturers can also use the said oil in making paints, and, compared to petroleum, hemp oil is more environment-friendly. Biodiesel producers who are looking for new kinds of fuel can also use it as an ingredient.
Meanwhile, CBD oil leans more on the medical side as it can be used as relief for anxiety and nausea. It is also helpful for cancer patients undergoing treatment because the cannabinoid is cited to affect the reproduction of cancer cells. Those who have low appetite can also use this oil to restore it to normal levels. Additionally, it can lower the instances of seizures, and people who have epilepsy will definitely benefit from it.
There is one company in the market that has expanded the use of CBD in products and made it more accessible to consumers. PotNetwork Holding, Inc., a public cannabis company  (OTCMKTS:POTN) infuses CBD into its products so that consumers can enjoy the benefits of CBD without breaking any laws.
Its Diamond CBD subsidiary sells pure CBD oils, with one that is safe for pets. It also retails various CBD-filled products ranging from edibles like the Chill Gummies and the CBD Honey Sticks to the CBD Crystal Dabs and vape additives.
Production
When it comes to the sources of these oils, hemp oil is sourced from hempseed, and these seeds can undergo the process of cold pressing, where they are pressed without being exposed to higher temperatures in order for the oil to be obtained.
For CBD oil, manufacturers use the leaves, flowers and stalks of cannabis and hemp that are high in CBD. Oils like olive are used by non-commercial producers in the process of extracting cannabinoids from both cannabis and hemp, but this method is not used by those making the oil for commercial production.
One method that commercial producers use is CO2 extraction. It is a costly technique, but it can generate outputs with great quality. It is also a clean way of acquiring CBD because toxic substances such as propane and butane are not present in this process. Another process is alcohol extraction, where solutions with high proofs of alcohol are used in removing the cannabinoids from the plant. It can negatively affect other essential molecules though.
In terms of the cannabinoid content, both hemp oil and CBD oil carry such compounds. However, it all boils down to how much they carry.
Cannabinoid content
Hemp oil is low in CBD, which is typically at 3.5 percent. With such a low CBD count, it is rendered useless when used as a medicine, making it more useful in other areas as mentioned earlier.
Meanwhile, CBD oil is, of course, high in the said cannabinoid—usually at 20 percent. Such an amount of CBD would make it an effective medical treatment for the aforementioned health concerns.
Additionally, they both do not have a lot of THC, but even in low levels, their THC content may differ from each other. Before the plant can be recognized as hemp, most countries require it to have THC that is not higher than 0.3 percent. CBD oil, however, may carry more THC, but it is usually maintained from one percent to five percent.